Ralph II & The Clinch Mountain Boys
Ralph II and The Clinch Mountain Boys start the new year off right with a intimate evening in the Park Avenue Theater!
Saturday January, 6th Doors Open at 6pm.
Show at 7pm!
Tickets are $20 VIP & $15 dollar general seating! 
Song of The South Alabama Tribute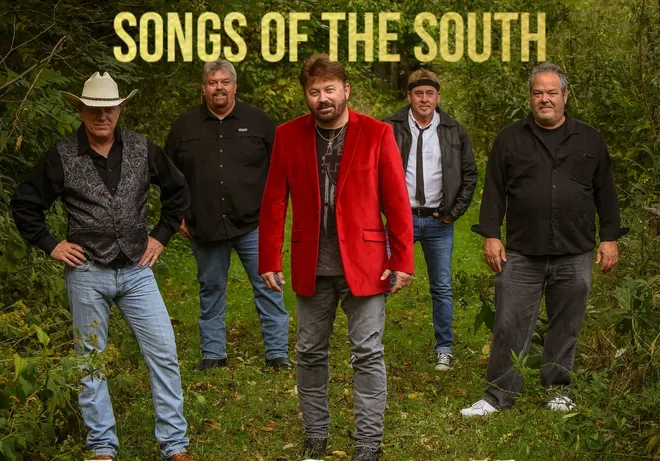 Join WAXM & The Park Avenue Theater  Saturday January 20th 2024, for Song of the South! Doors Open at 6pm Show Starts at 7pm
Songs of the South a tribute to Alabama formed in 2019. Comprised of 5 members from the Mountains of Tennessee and Southwest Virginia. Members include Wayne Kelley on lead vocals/rhythm guitar, Jerry Hanger drums/vocals, Mike Thacker lead guitar/vocals, Daniel Thacker bass/vocals, Don Stevens lead guitar, keyboards, fiddle and vocals. 
This group has been preforming together for over 20 years and have played over 1500 shows. Our goal is to put on a show that is energetic, upbeat, and takes you back to when you heard these songs for the first time. We want to make you clap, dance, sing along, and leave you wanting more. Your crowd will be on their feet!
This show goes non-stop!  It Includes many #1 hits with a touch of comedy that lets you get to know the band on a personal level. It will be a night to remember with the ultimate tribute to Alabama!
Carson Peters & Iron Mountain
Carson Peters and Iron Mountain Returns to the Stage of the Park Avenue Theater, Saturday February 3rd! VIP Tickets are $20! General Seating Ticket $15!